"The Chris Wootton Story" - Baggers June 2011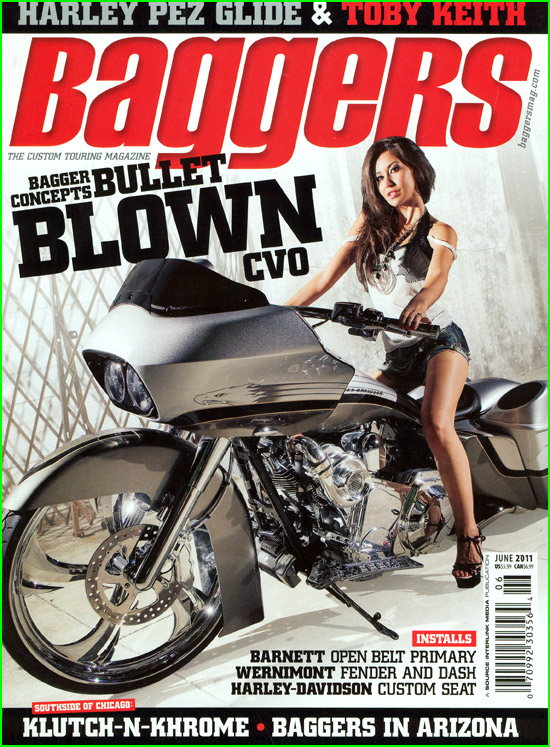 You've probably met or know someone like Chris Wootton. He's the guy that has a need for speed along with, "if some is good, more is better," and too much is never enough. Chris can't leave any of his vehicles alone, such as his '67 RS/SS 454 Camaro, complete with nitrous and tire-ripping power and a Kirk Taylor custom flame paintjob. Or the 124ci pro-street FXR that Kirk is turning into a drag bike. Chris even had his PT Cruiser painted with a custom flamejob.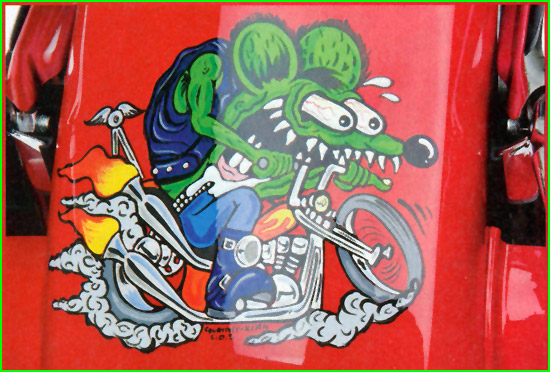 So when Chris picked up his brand-new stock white 'o8 FLHX from the dealership right off the showroom floor, the first ride was straight over to Kirk Taylor's Custom Design Studios. Once there, Chris expressed his intent of making it go fast and look good. According to Kirk one of the biggest hurdles to overcome was the lack of additions available for bikes with throttle by wire other than the standard bolt-on fare. So that is where they started, a basic hop-up scenario with a big-bore kit, 585 cams, pipes, air cleaner, and an ignition mapping. However this was not enough for Chris, so a call went out to Walt and Sergio at Pro Charger and after a small chat, Chris had some real bolt-on power coming his way.While there have been claims that a 35-50 percent increase in horsepower is obtainable, the part most people don't realize is it's usually on a bone-stock bike. His initial dyno numbers showed 130 hp and 120 lb-ft of torque, not bad but we're talking about Chris here, remember? That still wasn't enough.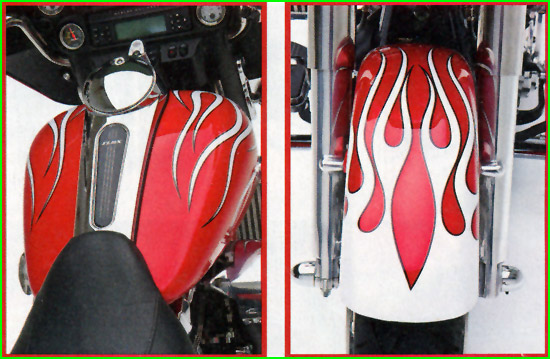 After Kirk did some research and talked with some horsepower gurus, he decided to drop the compression by adding Wiseco dish-top pistons, a race tuner to program everything, a pair of Zippers Heads, and to bump it up, a set of SE 258 cams. The stock Harley flywheels had to be about the weakest link in the setup.They had more than 12 thousandths of run-out at the pinion shaft. So in went a set of S&S connecting rods and balanced flywheels.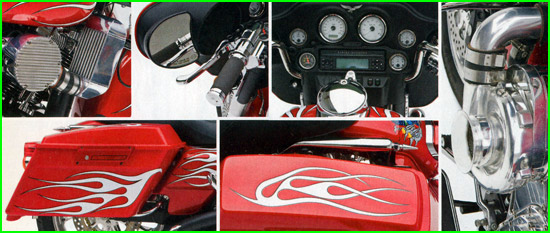 More air and fuel would be needed to go in the motor if more impressive numbers were going to be achieved. At the time the only throttle body big enough was the S.E. 58mm throttle-by-wire setup. With that and bigger injectors,they were now ready for a few real power runs.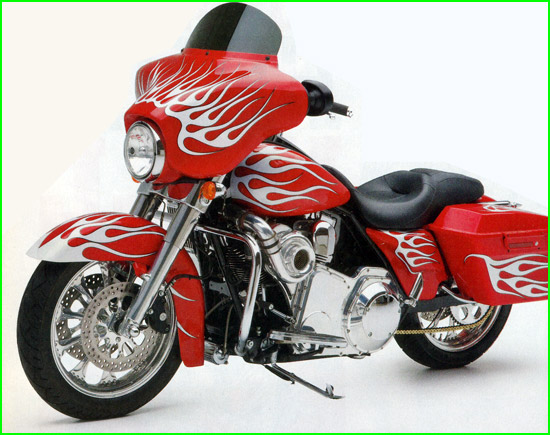 During the so-called down time, Kirk worked on the bike with the motor out of the frame as he called it trying to put the pieces of the puzzle together by making ''The Beluga Whale" attractive.The pearl white bagger had to have some color introduced, so the choice was made to roll with Dupont's Hot Raspberry Kandy. "It's hard not to notice anything kandy red and white flames coming at you from 100 yards out," says Kirk.

Rolling with PM Hooligan wheels front and back on Metzeler 88o rubber, things were starting to look good. There was still a piece of the drive train that needed some beefing up. With all that power being thrown down, Chris started breaking belts. "Thank God for Bert Baker" is all Kirk had to say. Baker Drivetrain responded with a chain for the final drive sprocket conversion kit for the '08 stock H-D transmission.With the power finally transferring to the asphalt, Chris took the bike back over the dyno where the numbers were 184.4 hp 149.7 lb-ft of torque. This is what Chris was looking for in a very street-able 103ci bagger that is ridden almost every day.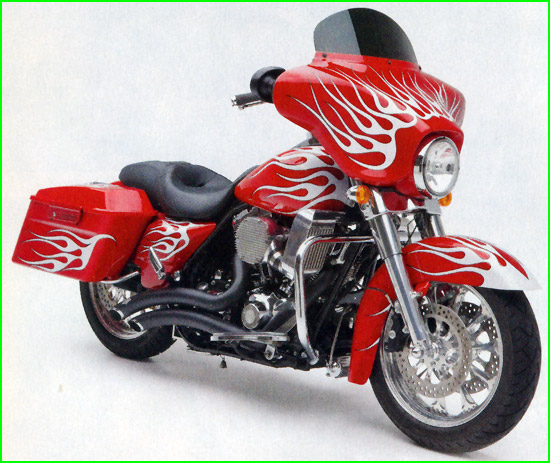 Even with all this power, Chris is sure there's more power hidden in this package that could still be unleashed.They're considering playing with the boost pulleys some more and maybe change a few other things.We'll let Chris recuperate financially and ride the newly named "Bagger from Hell," at least for now.